2015 CONSERVATION DAY
Challenges and Conflicts in Building Conservation
We held our annual Conservation Day on Wednesday 11th November 2015 at The Chantry House, Henley on Thames, a beautiful Grade I medieval timber framed building. The day comprised of a series of informative and thought-provoking presentations by distinguished specialists in their fields.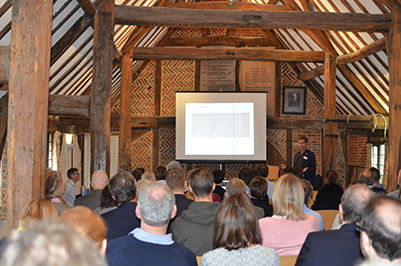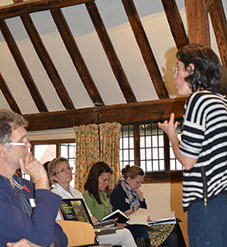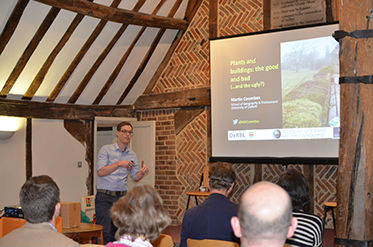 Professor Bill Gething, Professor of Architecture at the University of the West of England, a practicing architect and sustainability consultant spoke on "Design in a changing climate" providing practical guidance and examples of best practice for the industry.
Caroline Rye from ArchiMetrics Ltd, who is also a Member of the Technical Panel at SPAB, explained "The latest findings from SPAB Building Performance Research".
Dr Martin Coombes, Departmental Lecturer in Physical Geography at the University of Oxford talked about "Plants and Buildings - Good or Bad?" explaining the impact of micro-organisms, plants and animals on stone and buildings.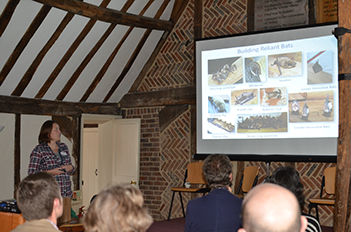 Stacey Waring, an interdisciplinary zoologist from the Technologies for the Sustainable Built Environment Centre at Reading University spoke on "Bats and roofing membranes". She has led pioneering research and developed creative methods for studying the conservation of bats in relation to urbanisation.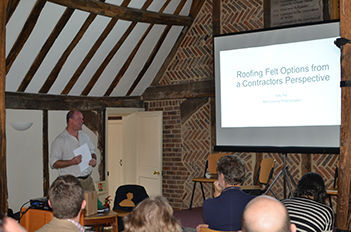 Toby Pitt, Managing Director of West Country Tiling, gave a talk on "Roofing Felt Options from a Contractor's Perspective.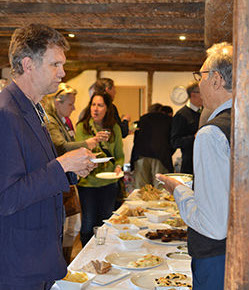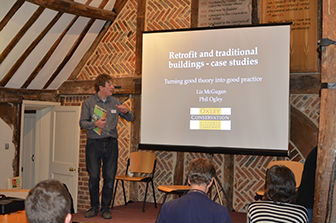 Phil Ogley and Liz McGugan from Oxley Conservation rounded off the day with a talk on "Retrofit and Traditional Buildings" using case studies to show problems they had both experienced and sharing how they had overcome these and turned theory into practice.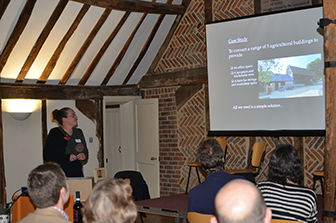 The day was well received with positive feedback for an excellent, very well run and informative day.
Please contact us on 01491 414191 or [email protected] if you would like further information about our next course.