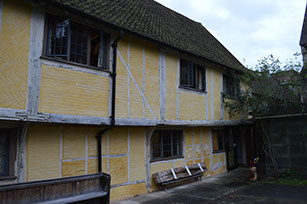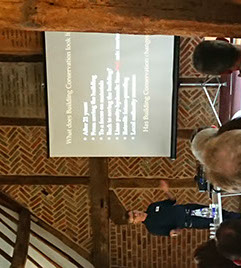 2018 CONSERVATION DAY
Celebrating 21 Years in Building Conservation
Our annual Conservation Day was held on Wednesday 14th November 2018 at The Chantry House, Henley on Thames, a beautiful Grade I medieval timber framed building. Oxley Conservation is proud to be celebrating its 21st anniversary in building conservation.
Our Director, Richard Oxley, opened the seminar with a short talk on his favourite building projects over the last 21 years.
Phil Ogley and Liz McGugan also gave short talks during the day explaining their favourite projects and how they overcame issues during the works.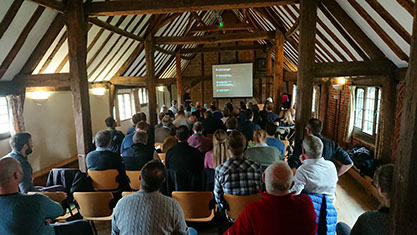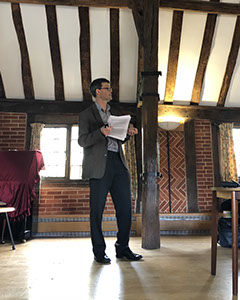 Richard Peats, Inspector of Historic Buildings and Areas for Historic England since 2009, gave a talk on defining the character and significance of historic buildings. Richard is a buildings archaeologist by training and has been working with historic buildings for 20 years.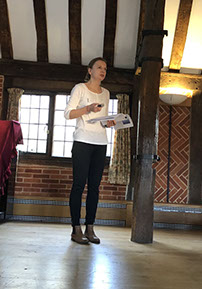 Lucy Kaszewska, Senior Paintings Conservator at Hirst Conservation gave a presentation on traditional and alternative decorative finishes for historic buildings. Lucy's main area of interest is the conservation and restoration of decorative schemes, composition of traditional painting materials and ethical approaches to the recreation of historic decoration.
The day was well received with positive feedback for a very well run and informative day.
Please contact us on 01491 414191 or [email protected] if you would like further information about our next event.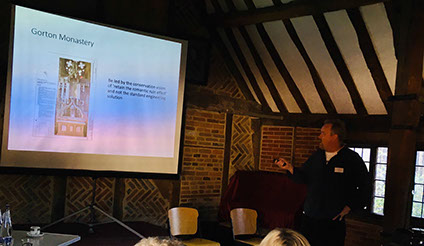 Alan Gardner who is Head of Heritage Asset Consultancy, Arcadis, provides professional advice to investor, occupier and developer clients within both the private and public sectors . He gave a talk on renovation works at Gorton Monastery: a case study in not applying standard solutions. Alan has a national reputation for promoting strategic issues around conservation with a detailed technical expertise. Alan will be leaving Arcadis shortly to become Lead Surveyor for the North of England for the National Trust.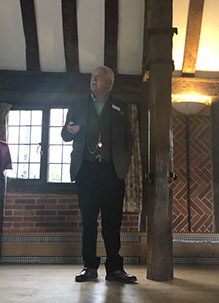 Peter Norris, Managing Director of Oculus Building Consultancy gave a talk on fire safety in historic buildings - levels of intervention. Peter is a founding member of The Institution of Fire Engineers' Heritage Special Interest Group which focuses on the IFE's activities in relation to historic buildings and identifies and monitors research into related fire safety matters.