OUR 2019 CONSERVATION DAY
Our annual Conservation Day was held on Wednesday 13th November 2019 at The Chantry House, Henley on Thames, a beautiful Grade I medieval timber framed building.
The event was attended by many local surveyors, architects, structural engineers, heritage consultants, estate managers, local authority heritage officers and other interested parties.
Our Director, Richard Oxley, gave an introduction to the day explaining the importance of listening to the building.
Phil Ogley then gave a talk explaining recent regulatory changes to the eco refurbishment of traditional buildings.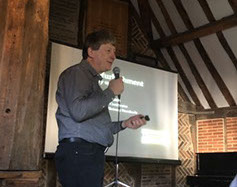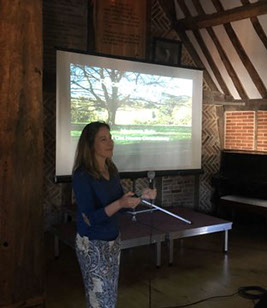 Marianne Suhr, co-author of the recent published Old House Eco Handbook, gave a presentation on recent developments in retrofit.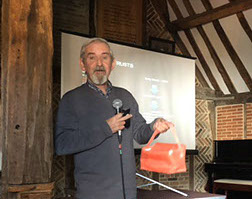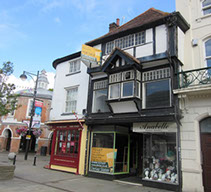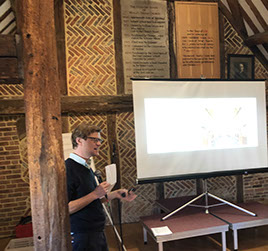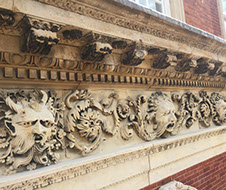 Dr James Moir of the Buckinghamshire Historic Buildings Trust spoke about "Regenerating the Wheatsheaf", a medieval timber-framed building in High Wycombe.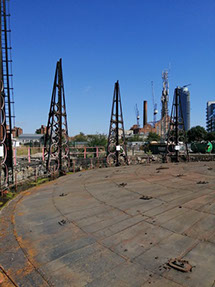 Dr Sarah Doherty from John Moore Heritage Services, spoke about her research into the gas holders and listed buildings at Fulham Gasworks which is currently being redeveloped.
Lewis Proudfoot, director of Cliveden Conservation, spoke about identifying stone types and stone decay and this was followed later in the day with a quiz on stone.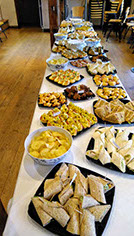 Please contact us on 01491 414191 or email [email protected] if you would like to attend next year's seminar.